EG Illuminated Mechanical Feel Gaming Keyboard
Professional Mechanical Feel Keys
3 Colour Fully Backlit Keys
x19 Anti-Ghosting Keys
Durable Braided Cable
EG Illuminated Mechanical Feel Gaming Keyboard
This new piece of kit from Element Gaming looks like a mechanical keyboard, feels like a mechanical keyboard but only costs a fraction of a mechanical keyboards price.

With full LED backlight illumination and laser engraved keys, this wired keyboard will delight gamers and multimedia enthusiasts alike.  The comfortable keys and tying position will also appeal to those who do a lot of writing.
Mechanical feel
The well-spaced keys are ideal for gamers and include 19 anti-ghosting keys.  Typists too will appreciate the well laid out keyboard and the tactile feel of the keys.  It really is like typing on a mechanical keyboard.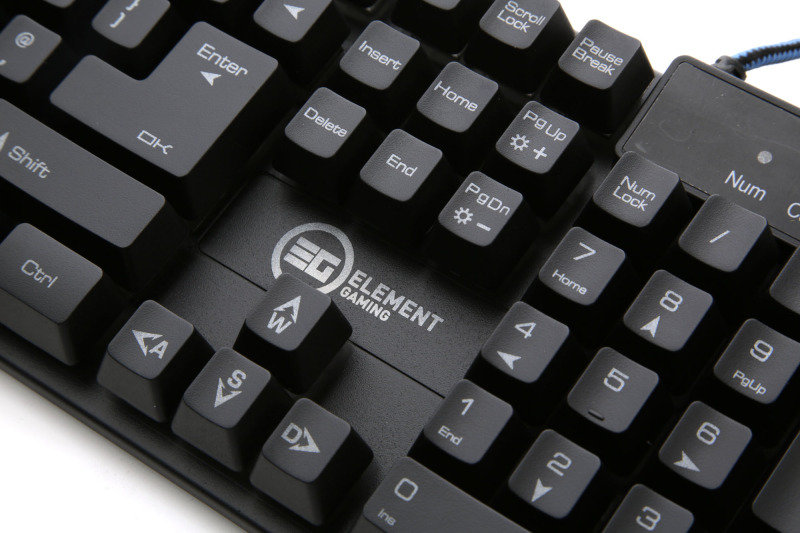 ---
Fully backlit
This Element Gaming keyboard also has all the bling associated with mechanical gaming boards.  A handy key on the keyboard allows the user to easily cycle through the various backlighting modes which illuminate every key.  Choose from blue, red, and purple or off.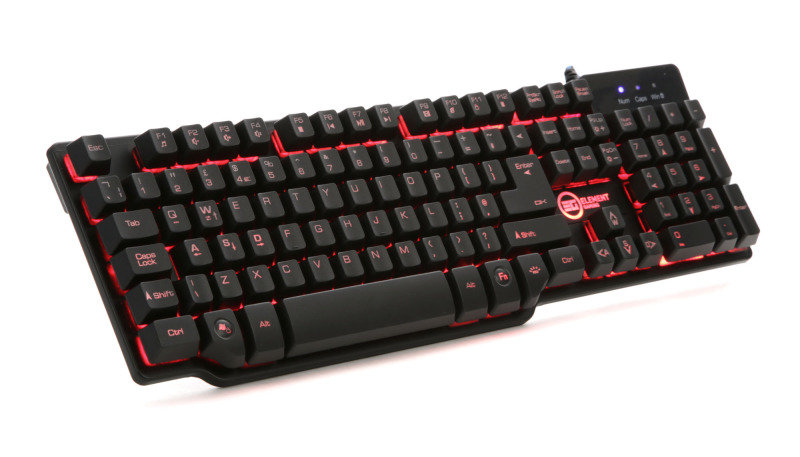 ---
Low profile
With its sleek low profile design this keyboard certainly looks the part. It has 104 keys with laser engraved characters which give a tactile 'bump' when depressed.There are 12 hot keys and software is included to enable macro recording.  The keyboard is a heavy unit and provides a very stable platform when in use.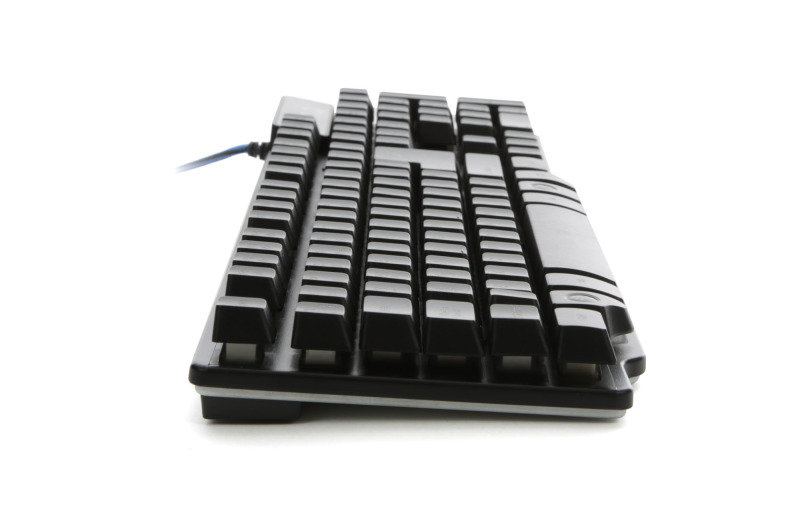 ---
Mechanical features, membrane price
The low price of this keyboard makes it a must have purchase for anyone who wants the look and feel of a mechanical keyboard without paying a premium price.  Order yours today.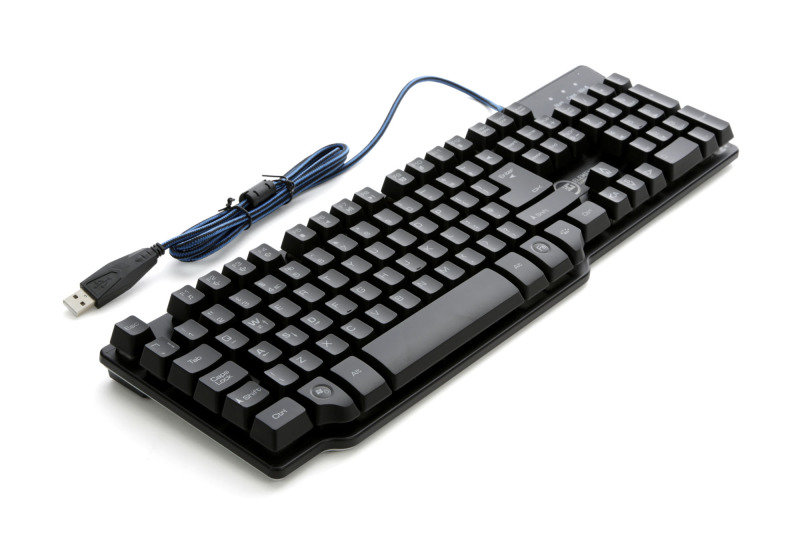 Features
Three colour LED Backlit Illumination
X12 Hot Keys
Keys: 104
Mechanical style
Laser engraved characters
x19 Anti-ghosting keys
System Requirements: Windows 98 / 2000 / ME / XP / Vista / Windows 7 / Windows 8 / Windows 10 / Mac OS
1.8m Fabric Braided Cable